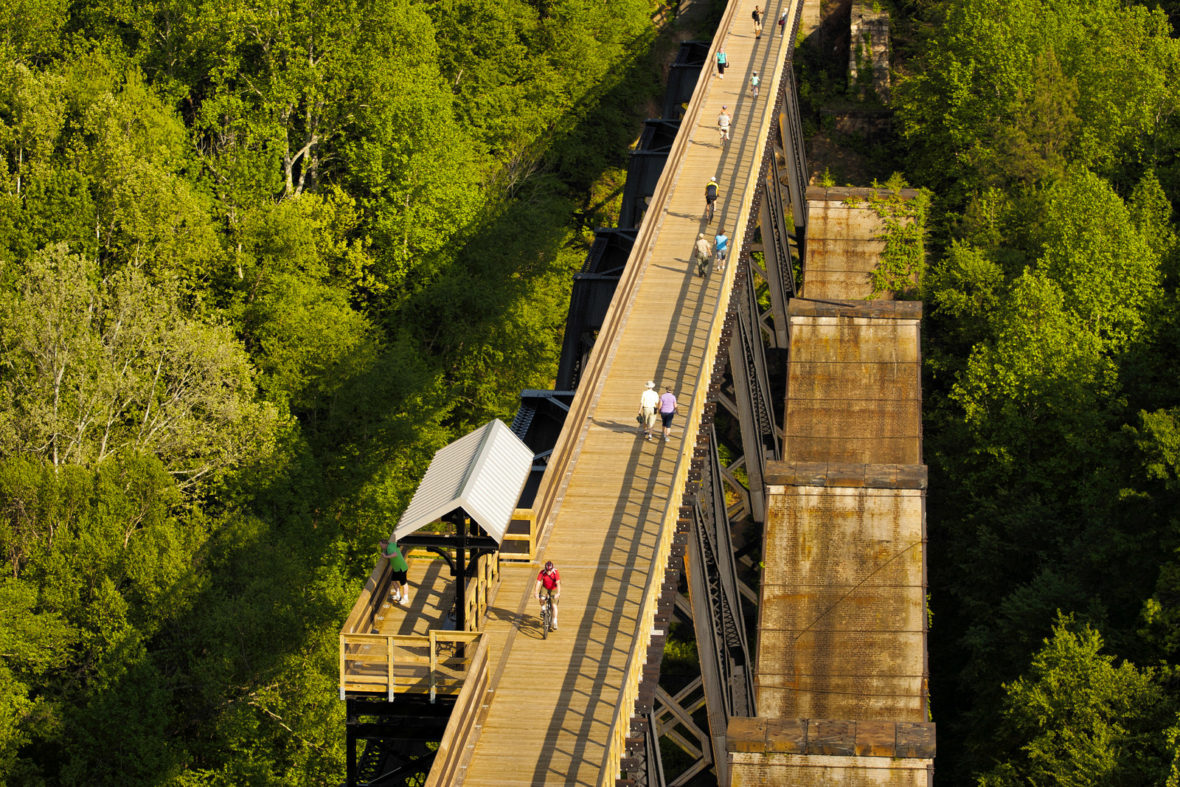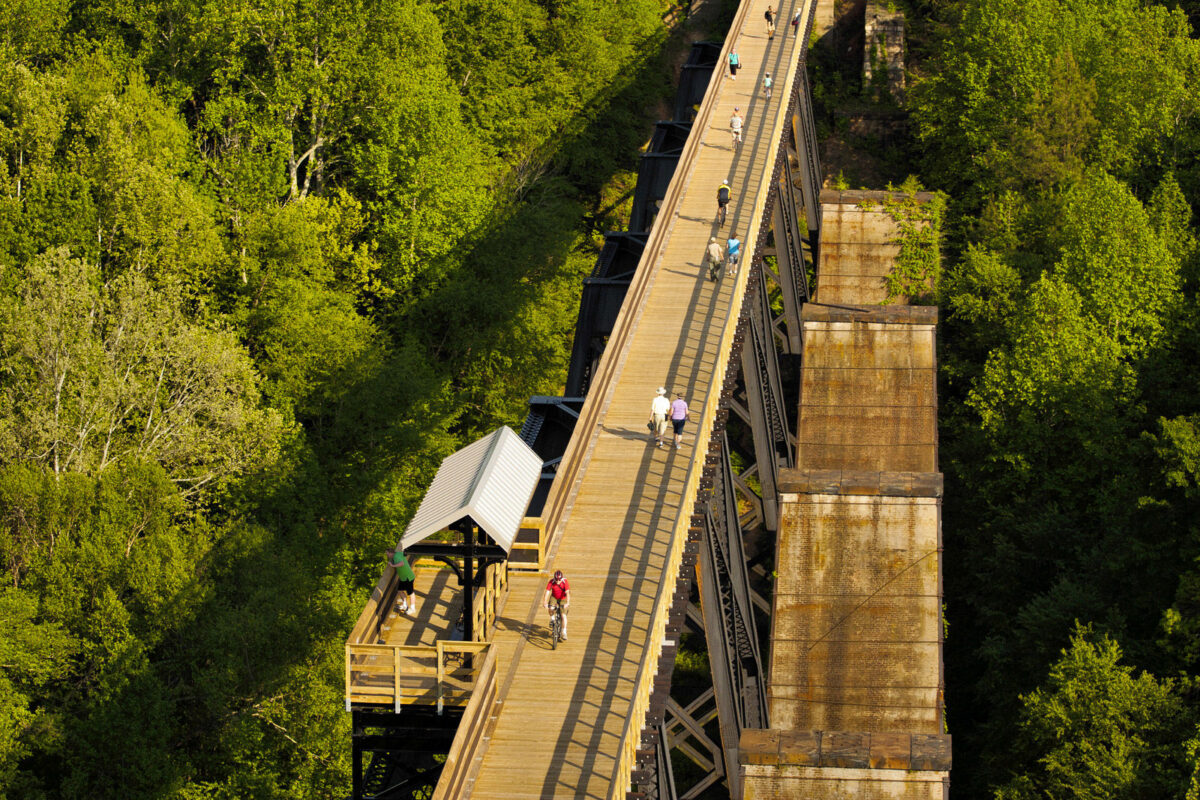 Camping. Fishing. Hiking. That's what you think of when you think state park, right? Of course you're right, and those things are great – but here are a few examples of the kind of state park events and activities that are happening all the time but that you may not know about. And luckily, there's no shortage of Virginia State Parks in the Farmville area!
 High Bridge Substructure Tour along Camp Paradise Trail
Saturday, November 5, 1-2 p.m. | High Bridge Trail State Park
Join ranger Bob Flippen for an informative and picturesque trek beneath High Bridge. See and learn about the piers that supported the original High Bridge and how they were built back in the 1850s. Enjoy wandering along the banks of the Appomattox River. Don't forget your camera! LEARN MORE.
 Archery Lesson
Saturday, November 5, 2-3 p.m. | Twin Lakes State Park
Come learn the fundamentals of basic target archery. Test your skills on the range using recurve and compound bows. Closed toe shoes are required. Suitable for ages 7 and up. $5 per person or $25 per group of 4 or more. LEARN MORE. 
The Crewe Astronomy Club in Focus
Saturday, November 5, 6:30-8:30 p.m. | Bear Creek Lake State Park
Get tips and ask your questions about how to get started in astronomy. Observe Jupiter and its moons, the center of the Milky Way, the Great Double Cluster in the constellation Perseus, and more of the celestial highlights this time of year provides. LEARN MORE.
A Special Day with Civil War Artist Keith Rocco
Saturday, November 12, 10-11 a.m. | Sailor's Creek Battlefield Historical State Park
Keith Rocco, one of the most respected and talented artists of American Civil War imagery, will share his experiences, research, and choice of locations for his two stand-alone portraits depicting the Battles of Sailor's Creek on the walls of the Battlefield Visitor Center. LEARN MORE.
Sunfish Aquatic Trail
Every day 8 a.m.-4:30 p.m. | Holliday Lake State Park
This 30- to 45-minute self-guided boat tour leads you around the western side of Holliday Lake. Follow along with a provided brochure that points out how plants and animals live in this amazing community. Bring your own boat or rent one during office hours. LEARN MORE.