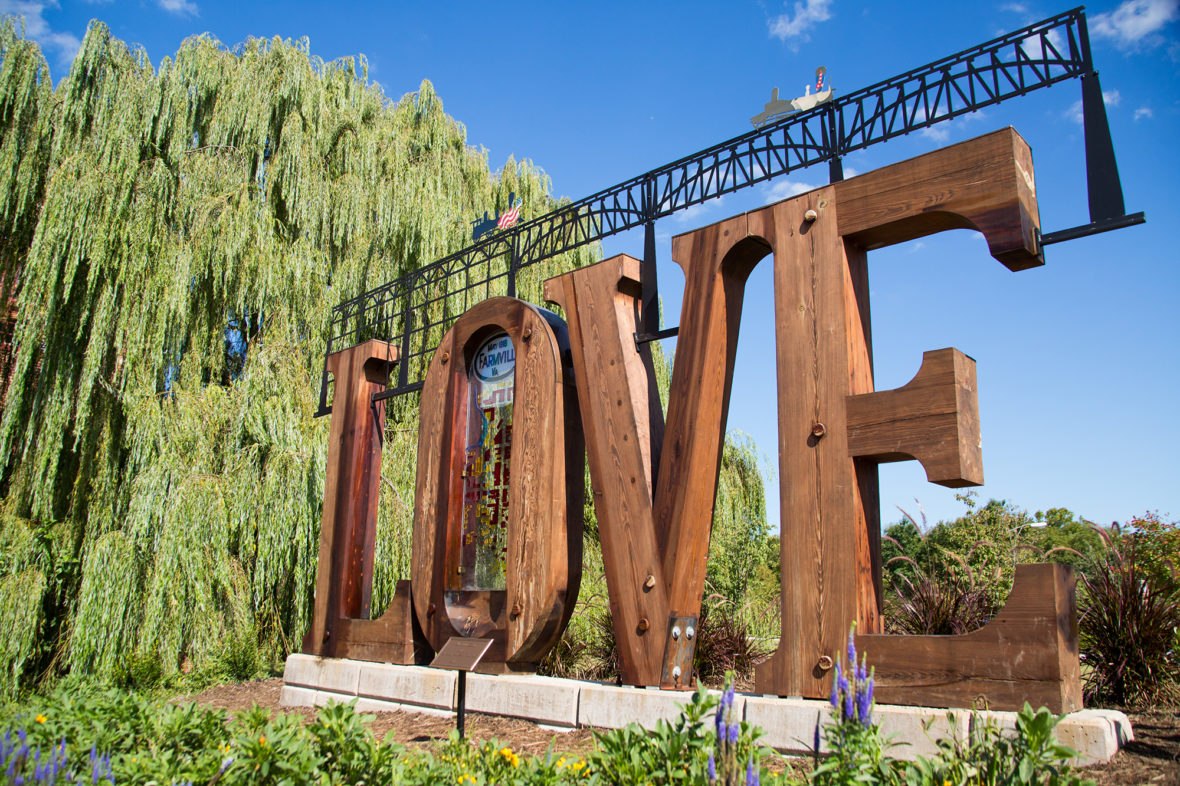 If you've never been to Farmville, the name might give you the wrong idea. Think college town, furniture shopping, history and outdoor fun!
Farmville is home to both Longwood University and Hampden-Sydney College. Charming Downtown Farmville, anchored by Green Front Furniture with its furniture-packed renovated tobacco warehouses, offers a one-of-a-kind shopping experience.
The area is also great for history buffs and outdoor enthusiasts. High Bridge Trail State Park and Sailor's Creek Battlefield Historical State Park commemorate two of the final battles of the Civil War. The R.R. Moton Museum tells the story of a 1951 student strike that helped ignite the Civil Rights era. And the many nearby lakes, rivers, trails and state parks beckon lovers of outdoor fun and adventure.
And Farmville continues to make history. On October 4, all eyes were on Longwood University as it hosted the 2016 Vice Presidential Debate.
Farmville is centrally located in Virginia, just …
65 miles west of Richmond
48 miles east of Lynchburg
70 miles south of Charlottesville
150 miles from Washington, D.C. and Virginia Beach