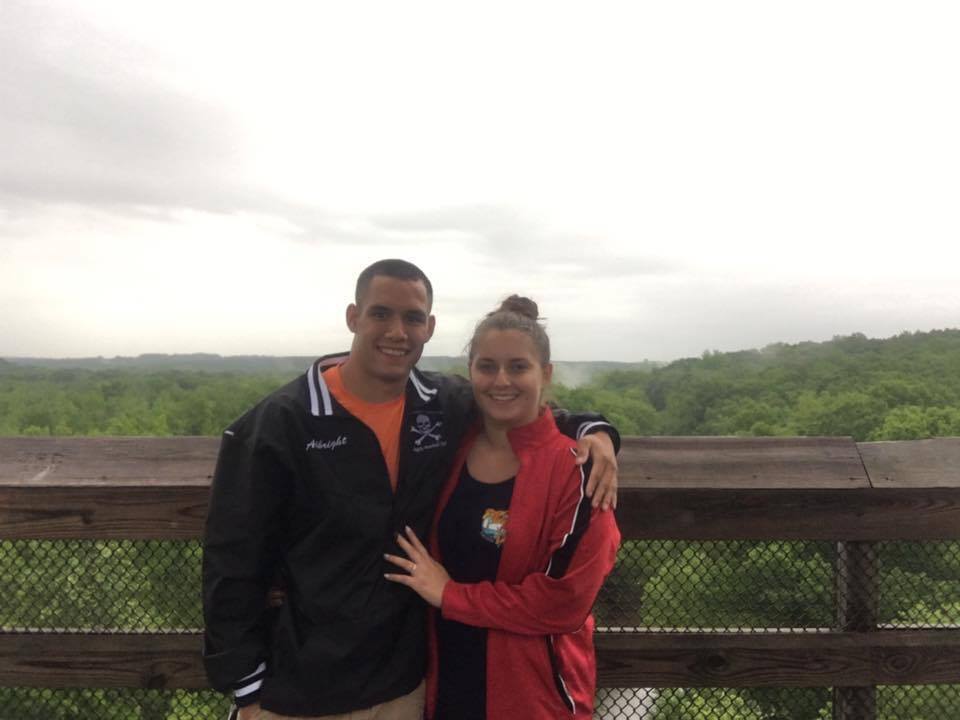 Do you hear the bells? Because they were ringing for newly engaged Longwood University students Megan Zens and Jordan Albright on Farmville's High Bridge on May 4, 2017.
It was a rainy afternoon when Jordan asked Megan, his longtime girlfriend, to go on one last date before heading home for summer break. Jordan suggested a walk along High Bridge, as he knew Megan had never been there.
"It was my very first time visiting High Bridge," said Megan. "It was very beautiful – seeing all of the trees and the river was amazing, I think the view is just different from most places."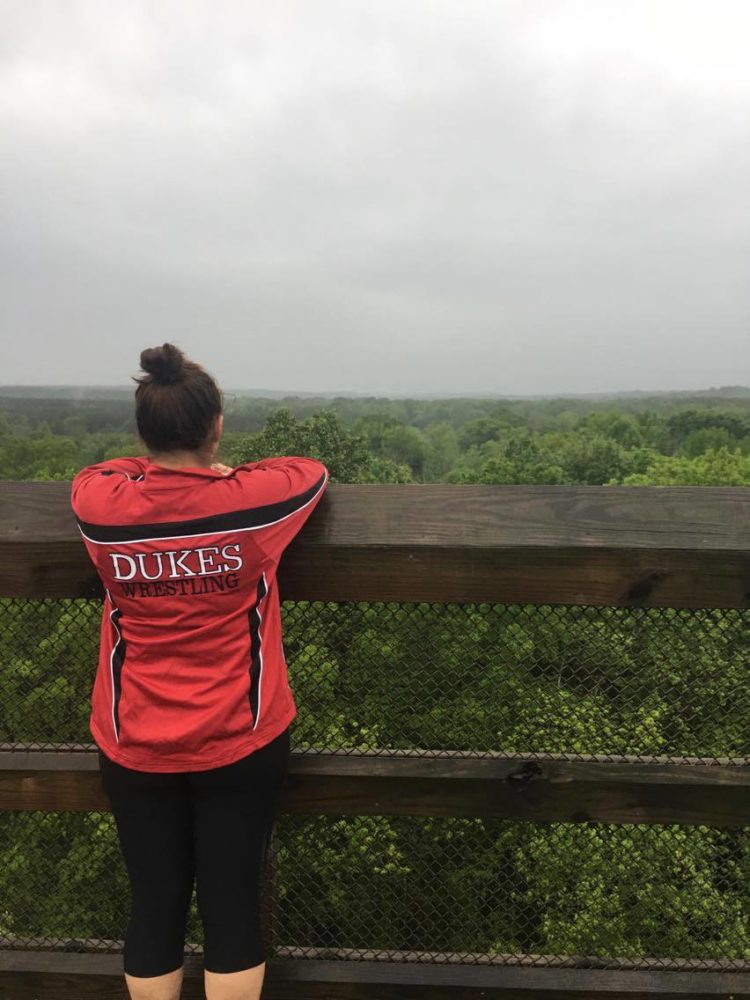 As they walked along the bridge, Jordan asked Megan to take a picture of him looking out, facing the Appomattox River. Then he asked to take her picture, and told her to face the Appomattox River as well. When Megan turned back around, she was shocked to find Jordan on one knee asking her to marry him.
Megan, a psychology major, and Jordan, a criminology major, both at Longwood University, started dating four years ago. They met in high school in Gloucester, Virginia, during their junior year. Both applied to Longwood University so they could stay together. Since moving to Farmville, the couple has fallen in love with the town and all its charm.
"We love Farmville because it's a small town where everyone knows everybody and there are a ton of small shops and places to eat," he said. "We like to go to Charley's Waterfront Café and especially The Fishin' Pig."
Both Megan and Jordan will be starting their senior year at Longwood this fall. The two can't wait to get back to Farmville to begin a new phase of their lives together. #LOVEOnTheHighBridge #ToFarmville
P.S. Newly engaged? Submit your proposal story to us via Facebook.