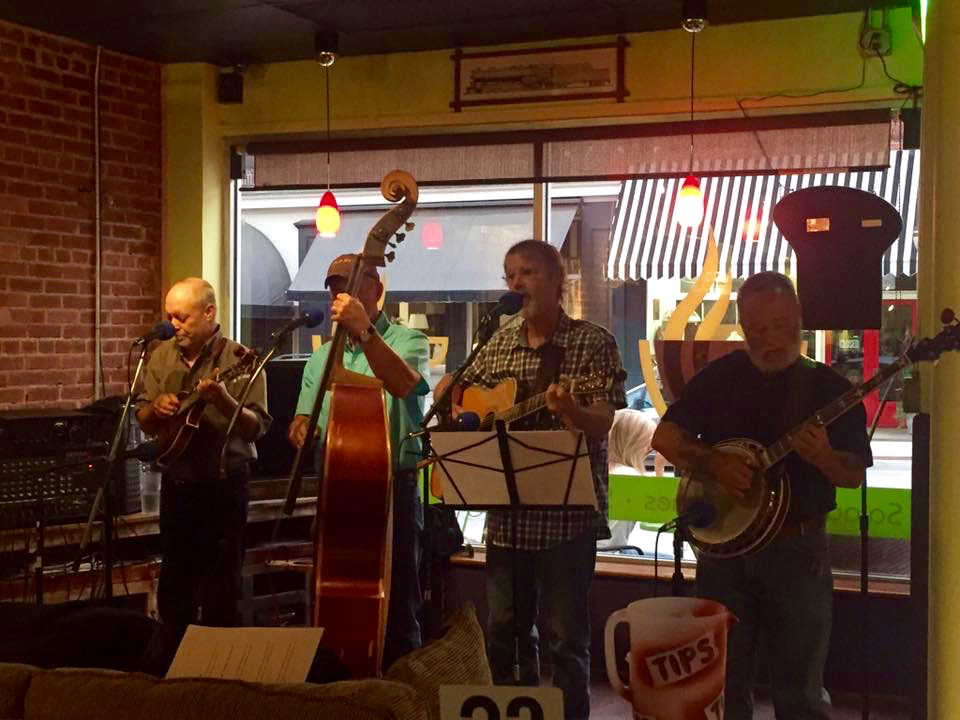 Hey music lovers! Did you know these local spots offer live music showcasing Farmville's extraordinary talent? From Bluegrass to folk to rock to classical, an array of styles can be enjoyed right here in town from passionate musicians looking to share their songs.
Uptown Coffee Cafe: At Uptown, you can find live music on Thursday and Saturday nights every week. On Thursdays from 6:30-9 p.m., Uptown's Open Mic welcomes local artists to share their music with café goers. Saturday night features live music from local bands from 7-9 p.m. The food and beverages are stellar, and the music adds to the wonderful environment at this town favorite.
Charley's Waterfront Café & Wine Bar: On Wednesday, Friday and Saturday evenings, Charley's welcomes local musicians from the Farmville and Richmond areas. On Wednesdays you can catch local musician Tray Epps, a talented multi-instrumentalist who has been preforming at Charley's for 20+ years. Check out Charley's website to see who's on the books for the week's live performance lineup!
Fishin' Pig: Every Tuesday and Thursday, the Fishin' Pig welcomes you to dine in and enjoy live music from 6:30-8:30 p.m. Tuesday night features local talent while Thursday night offers live jazz. Check out their Facebook page for an updated entertainment schedule. Interested in booking a gig to show off your talent? Fishin' Pig is always looking for new performers to join their lineup.
Longwood University: Experience the magic of Longwood University's Music Department by watching current students perform. You'll have the chance to see students in their element doing what they love, from instrumental to voice. Performances take place in Longwood's Molnar Recital Hall. Check out Longwood's website for an updated schedule.
Hampden-Sydney College: Hampden-Sydney College's Music Series showcases their talented current music majors. The series comprises classical and acoustic music. Their Men's Chorus is one of the oldest official student organizations on campus with roots going back to the 1820s. The group presents several concerts during the school year with vocal stylings from sea shanties to classical and folk. Check out Hampden-Sydney's website for an updated performance schedule.