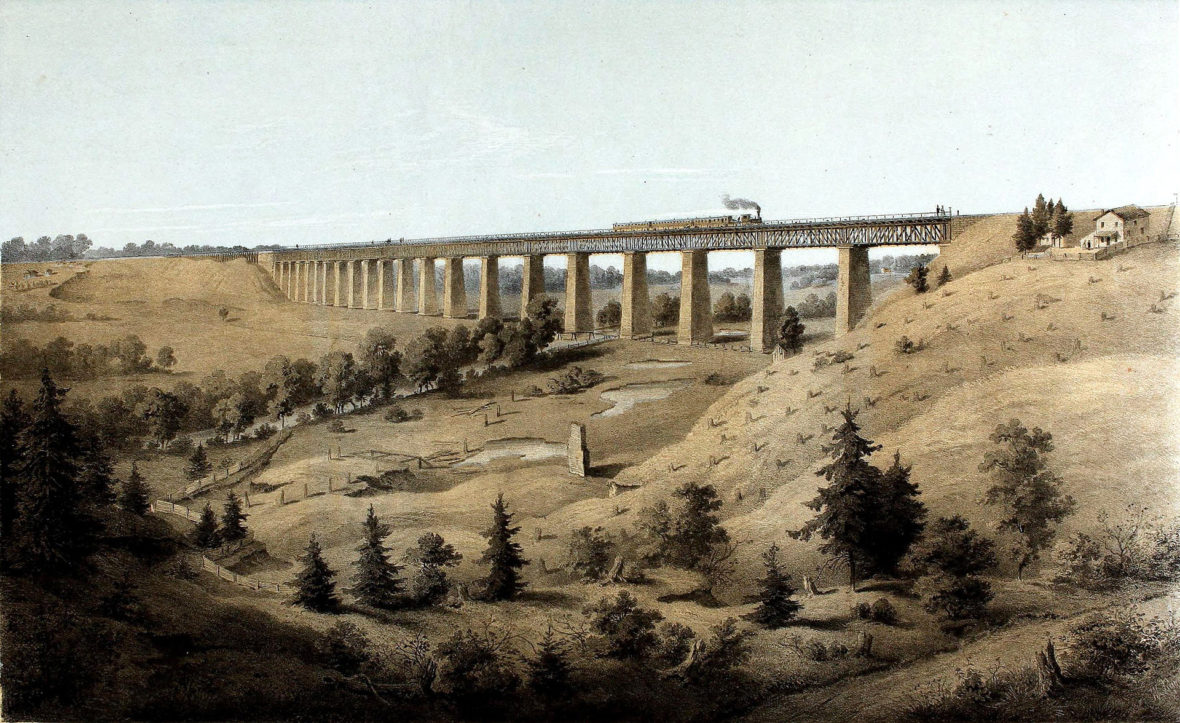 Gone are the steam trains and Civil War armies. Now it's for HIKERS, BIKERS AND HISTORY BUFFS.
More than 2,400 feet long, rising 125 feet above the Appomattox River, the majestic High Bridge is the longest recreational bridge in Virginia and among the longest in the nation. Built in 1853, the bridge is now the centerpiece of High Bridge Trail State Park. The bridge is also a Virginia Historic Landmark and on the National Register of Historic Places.
 Hiking or biking from Downtown Farmville.
High Bridge Trail State Park is unique in that the entire 31-mile trail – which runs through Downtown Farmville – is the state park. You can rent bikes at the Outdoor Adventure Store in downtown Farmville, then just jump on the trail a block away and embark on your 4.5-mile ride to the bridge! Click these links for details.
High Bridge History.
In the 1850s, the South Side Railroad was built between Lynchburg and Petersburg passing through Farmville. Subsidized by a contribution from the Town of Farmville, this route required an expensive crossing of the Appomattox River.  High Bridge was built in 1853.
In the following decade, High Bridge was heavily damaged during the final days of the Civil War. After the battle at nearby Sayler's Creek, the last major engagement of the Civil War, Confederate General Robert E. Lee retreated directly through the Town of Farmville, and the Confederate army crossed and then attempted to burn High Bridge. The Union forces saved the bridge and continued their pursuit of Lee's army towards Appomattox Courthouse, where General Lee surrendered a few days later to General Ulysses S. Grant.
After the war, Confederate General William "Billy" Mahone rebuilt the bridge and the South Side Railroad. It eventually became part of the Norfolk Southern Railway system. When maintenance costs became too high, the Farmville service was downgraded and eventually abandoned.
In 2006, Norfolk Southern donated 31 miles of abandoned rail to the Virginia Department of Conservation and Recreation. On April 6, 2012, after the "rail to trail" conversion and the restoration of High Bridge itself, the trail opened for the first time along its full length.