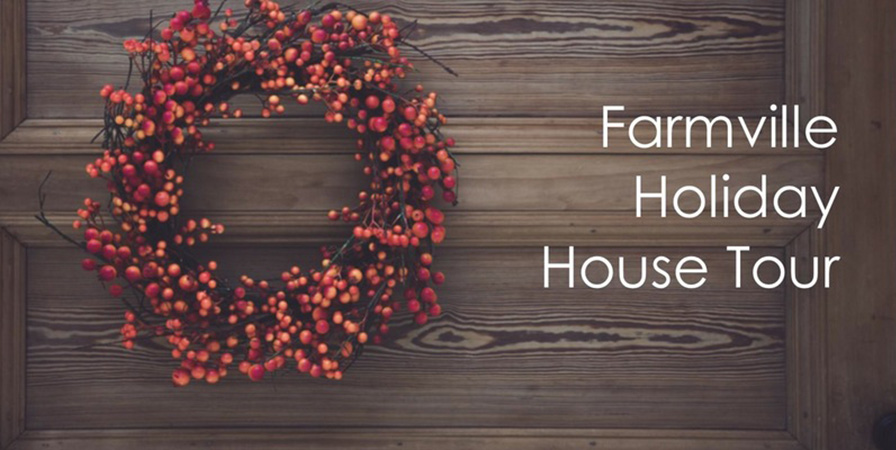 Join us to help showcase Farmville's historic and beautiful homes during the holidays. In addition there will be one Habitat House on the tour.
Don't miss out on being a part of this great event on 12/10/16 from 9-1. Refreshments and restrooms will be available at the Longwood University Rotunda and the Centra Hospitality House at 900 High Street. The Official Program is live!!
Click here for tickets.