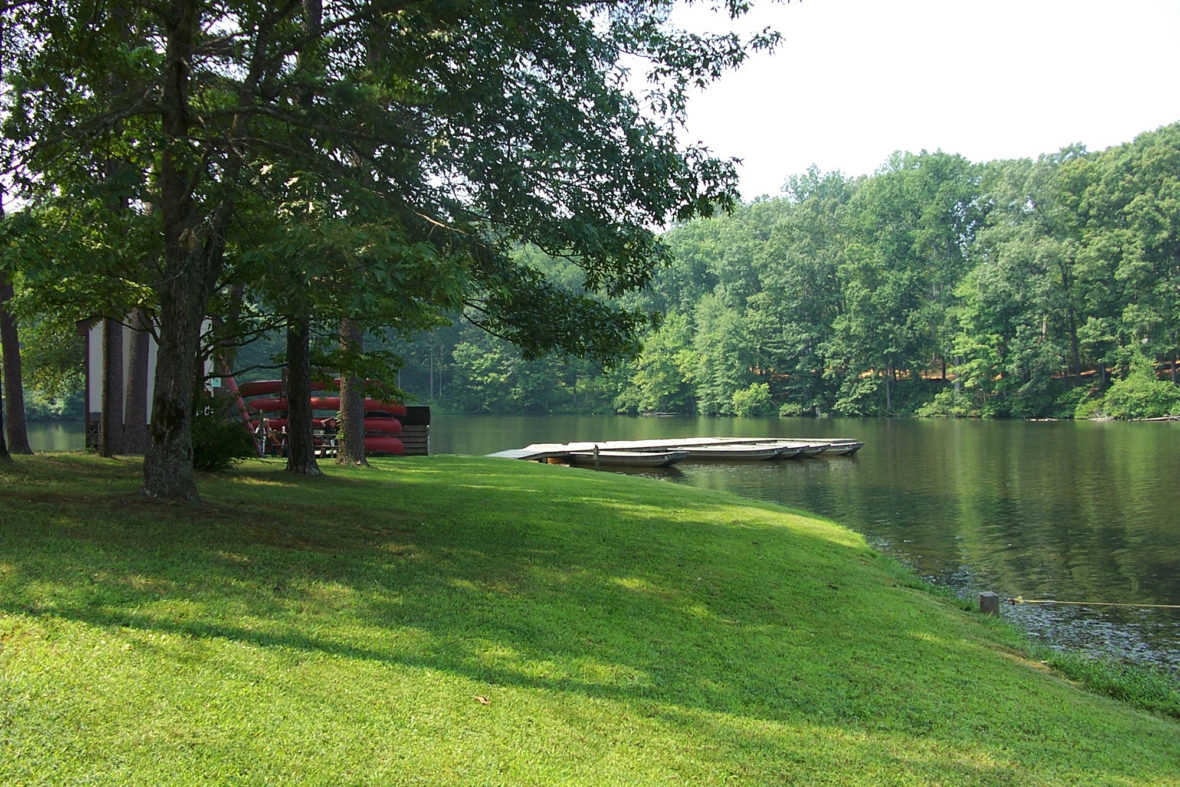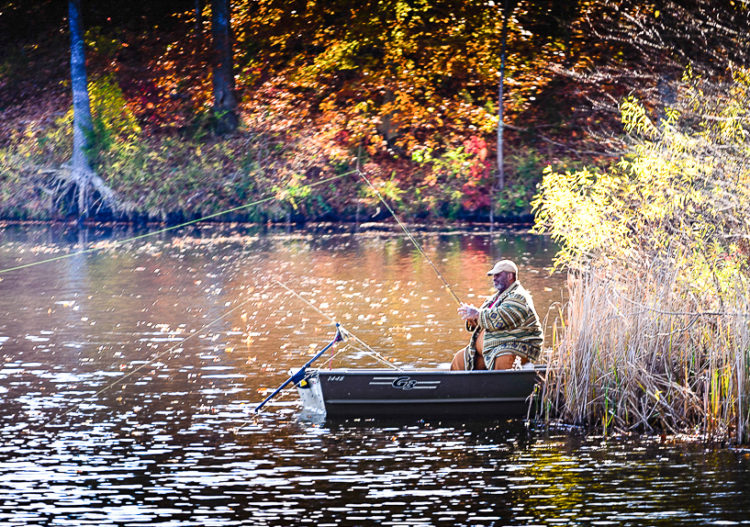 Wilck's Lake – A 150-acre natural area, including a 55-acre lake, managed and owned by the Town of Farmville. The lake is stocked and managed by the Virginia Department of Game and Inland Fisheries. Fish species include large mouth bass, sunfish, crappie, channel catfish, carp, and gizzard shad. Playground, picnic shelters and restroom facilities available.
Sandy River Reservoir – A 740-acre lake in Prince Edward County stocked and managed by the Virginia Department of Game and Inland Fisheries. There is a public ramp with courtesy pier. The lake supports excellent fisheries for largemouth bass, black crappie, redear sunfish, and an ever-improving channel catfish fishery. Other species to note include bluegill and chain pickerel.
Briery Creek Lake – An 845-acre lake owned by the Virginia Department of Game and Inland Fisheries and is within the Briery Creek Wildlife Management Area in Prince Edward County. Just seven miles south of Farmville, the lake is populated with Florida strain largemouth bass, northern strain largemouth bass, bluegill, redear sunfish (also known as shellcrackers), channel catfish and crappie.
Twin Lakes State Park – The park's Prince Edward and Goodwin lakes are great for fishing. Both have sunfish, largemouth bass, crappie and channel catfish. A valid Virginia freshwater fishing license, which may be purchased at the main office, is required. Boating is allowed on both lakes. Only electric motors may be used. There is a public boat launch for each lake. Rowboats and canoes are available for rent year-round, and paddleboats are available for rent only during summer. Solo kayaks are rented May through September. Click here (PDF) for watercraft rental fees. Click here for boat ramp fees.
Bear Creek Lake State Park – Surrounded by the Cumberland State Forest, this 40-acre lake supports largemouth bass, crappie, bream and channel catfish. A boat ramp at Bear Creek Lake is available for non-gasoline powered boats. The park also has a universally accessible fishing pier. Boat rentals are available from Memorial Day to Labor Day.
Holliday Lake State Park – If you're looking for great largemouth bass fishing, this scenic lake is for you. You'll also find chain pickerel, crappie and yellow perch. Jon boats, canoes, and kayaks are available from the first weekend in April through last weekend in October, weather permitting. One-hour and half and full-day rentals are available for Jon boats, canoes and sit-on-top kayaks.