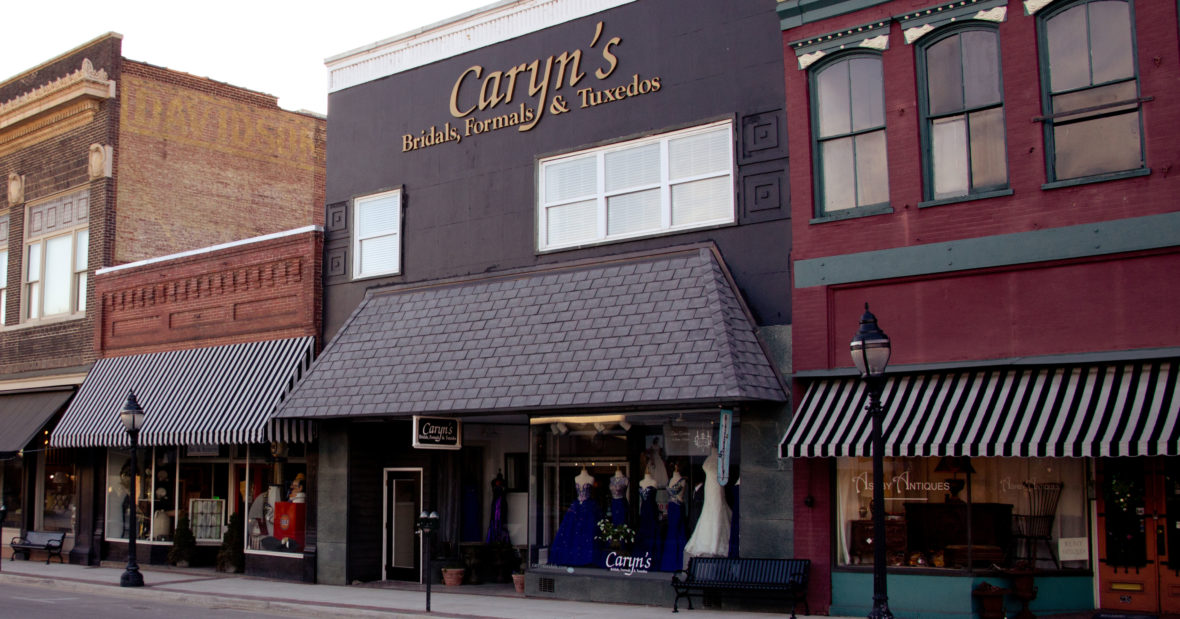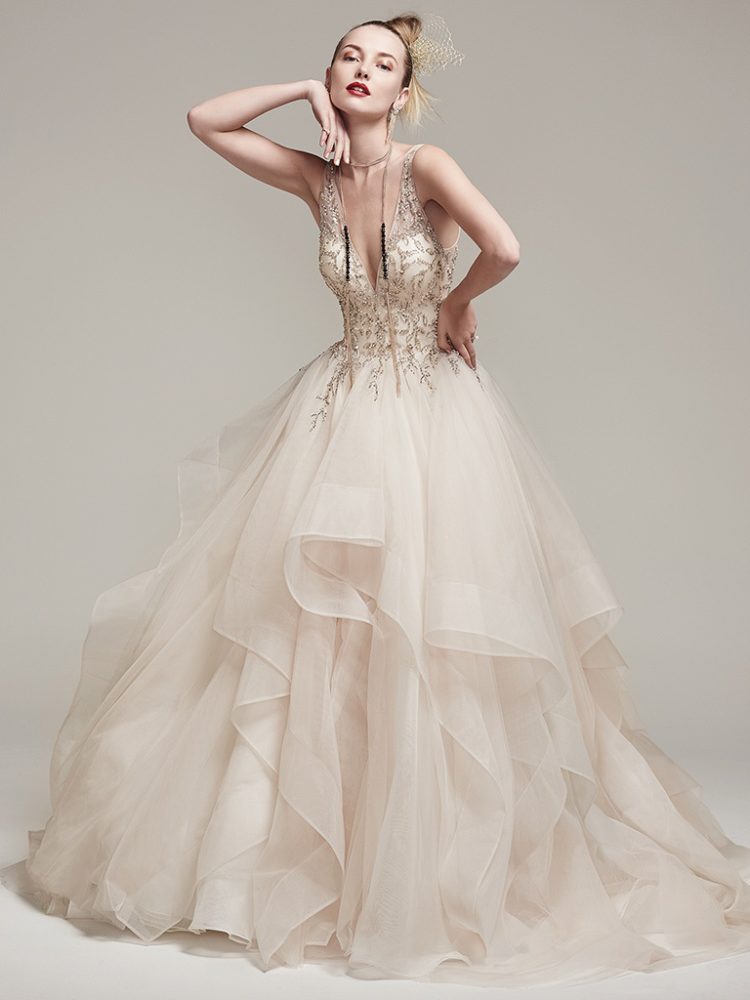 Are you a newly engaged damsel in distress looking for the perfect wedding dress? Look no further than Caryn's Bridals Formals & Tuxedos – the go-to bridal specialty store for the entire region for over 30 years.
Time to gather the gang and make a day of it. Caryn's bridal salon features gowns from top designers and carries an array of formalwear and men's tuxedos. At Caryn's you'll find professional Bridal Consultants to provide one-on-one service to guide you in finding your YES dress. And your bridesmaids' dresses, too!
While you're in Farmville, take a peek at other treasures that the downtown area has to offer. Pop into Green Front Furniture to set up a Bridal Registry. With 12 buildings of furniture and accessories, the options are endless and exciting.
Afterwards, relax and unwind at one of Farmville's wonderful restaurants. Grab a bite and maybe even a cocktail because trying on dresses can definitely be hard work, and hey, you deserve it!
So whether you live near or far, if you're a bride-to-be, a day trip to Caryn's in Farmville is an absolute must. To request a bridal appointment, click HERE, or call (434) 392-5111.
---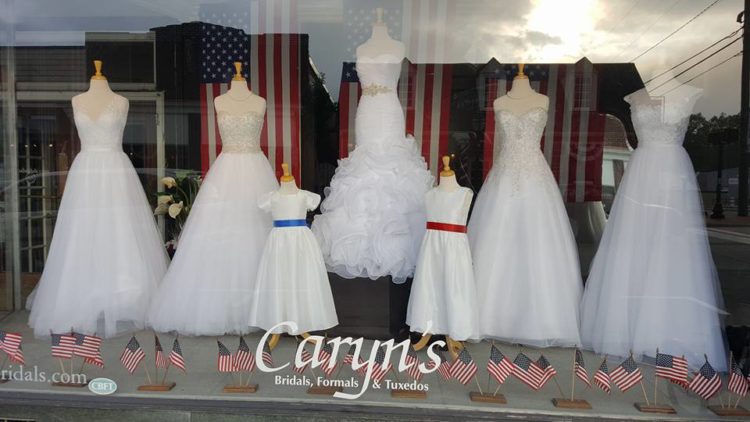 "I had a great experience and would recommend this shop a million times over."
"I had a wonderful experience at Caryn's Bridal! Everyone was very professional and polite. They took the time to listen to what I was looking for, and even went above and beyond to help me find the dress of my dreams!"
 "I LOVED my experience at Caryn's Bridal so much. They helped me find the perfect wedding dress all while making me feel comfortable and beautiful!"
 "I absolutely LOVE Caryn's! I had an amazing experience getting my wedding dress here, it couldn't have been a more perfect day if I tried. The entire staff is extremely kind and helpful and they know what they are doing!"