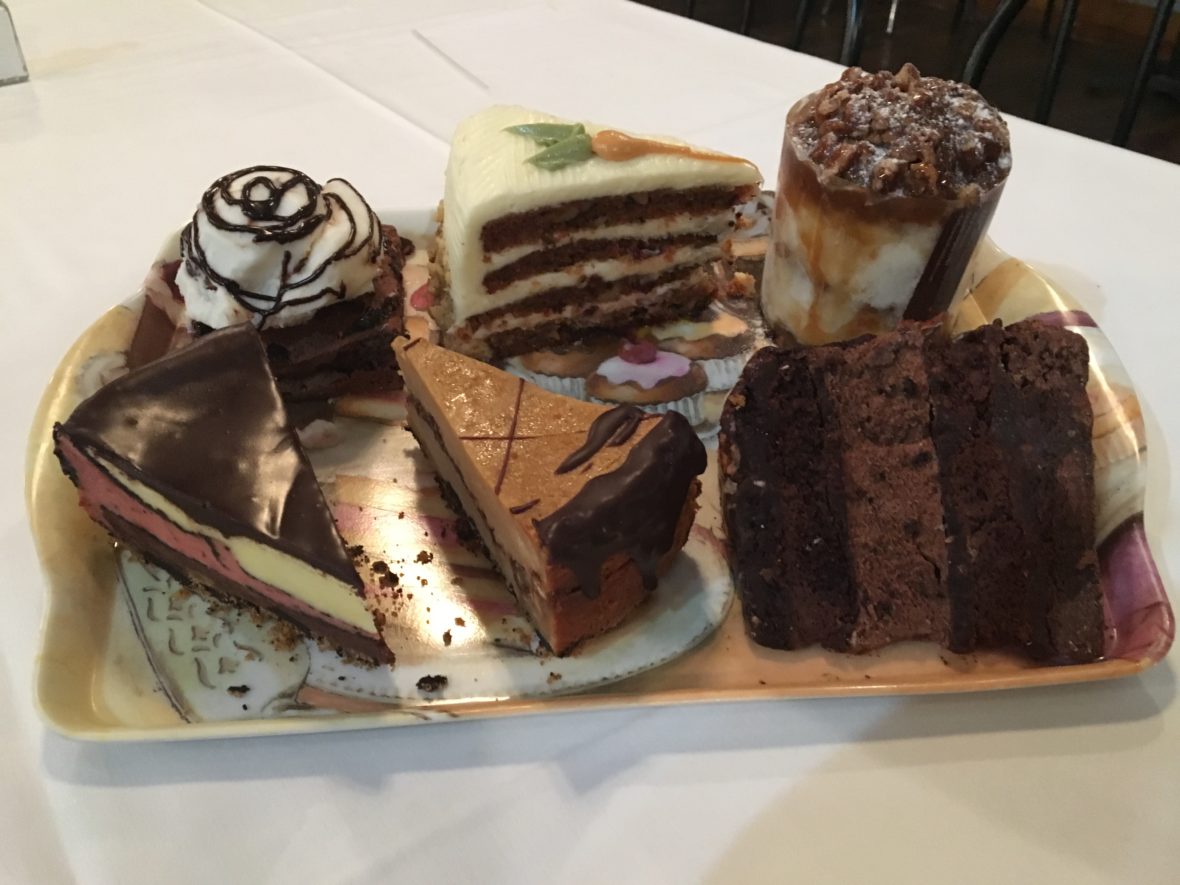 When seeking new ways to satisfy that sweet tooth, look no further than Farmville. These town favorite sugary confections offer something for everyone. From chocolate cake to homemade pies, we found that the common denominator among these decadent desserts is their top-secret ingredient: love.
Pino's Cannolis and Cakes: Pino's serves up those classic Italian desserts that can be hard to find, from cannolis, tiramisu and cheesecake to their special-occasion Italian Lemon Delight Cake, which features a limoncello mascarpone. As delicious as those all sound, the most popular dessert at Pino's is their Big Chocolate Cake. Many favor this decadent, rich chocolate cake that towers sky-high, a great option for sharing. Dig in!
Walker's Diner's Sundaes: Well, we couldn't pick between the Walker's Warm Cookie Sundae, Warm Donut Sundae, and Hot Fudge Sundae, meaning you'll just have to try all three. Walker's Diner has been serving up the classics for decades, and clearly has perfected their recipes in such time! Stop by Walker's for a dessert … or three. 
Charley's Waterfront Café's Cakes: Charley's Waterfront offers specialty seasonal desserts prepared by Melissa Helm, Charley's pastry chef for the last 20 years. Favorites include Charlie's Chocolate Cake, Peanut Butter Cheesecake and Carrot Cake. Over the years, their baked goods have been so much in demand, the owners decided to open a bakery on Main Street! Look out for Mill Street Sweets in the next month.
Merk's Desserts: Everyone knows to save room for dessert at family-owned Merk's Place. Merk's is known for their homemade cakes, pies and specialty desserts. Fan favorites include the Smores Cake, Strawberry Shortcake and Coconut Cake. On occasion, Merk's whips up a mean batch of Chocolate-Dipped Éclairs and a decadent Napoleon. Next time you're looking for a birthday or wedding cake, call Merk's Place. They'll help make your dream cake a reality.
Riverside Café's Pies: Got a hankerin' for homemade pie? Riverside Café will be your new go-to when those homemade cravings come around with offerings like their signature lemon, chocolate, coconut, and German chocolate pies. Other faves include their Angel Food Strawberry Cake and a Peanut Butter Frozen Pie, all made in-house.
Fishin' Pig's Daily Desserts: Down at The Fishin' Pig you'll find fresh-baked desserts that are made daily. A lovely local baker by the name of Maria whips up the classics for Fishin' Pig, such as their stellar Key Lime Pie, Pecan Pie and Triple Chocolate Cake. Be sure to stop in often as their dessert offerings change daily.