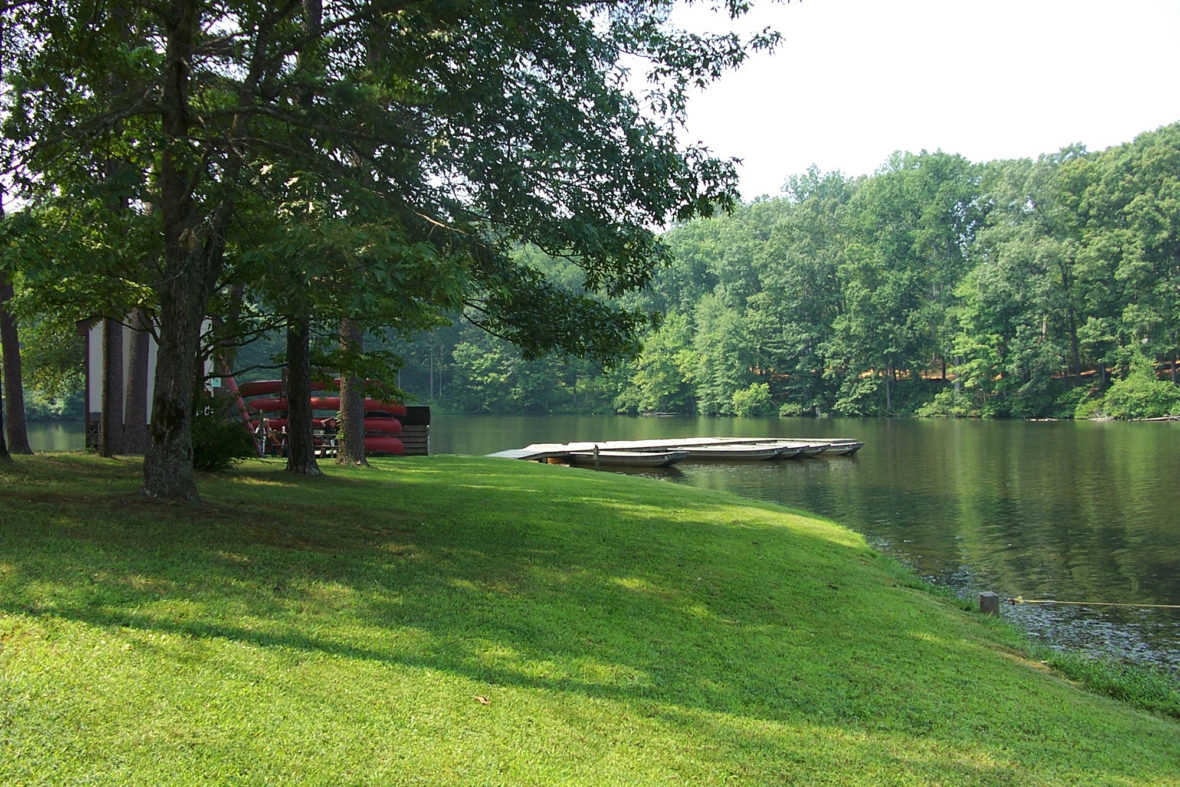 Camping around Farmville means an abundance of bucolic beauty among lands rich in history and glorious nature. Grab your tent, pack a cooler and get away for a weekend with family and friends. Choose from activities that include canoeing, fishing and hiking, and end the day gathered around a crackling campfire.
Twin Lakes State Park – Down in the Green Bay area of Prince Edward County, Twin Lakes State Park has a story to tell. In 1949, it became the first and only pre-Civil Rights era state park that welcomed African Americans. The 548-acre historic park offers accommodations including a campground and climate-controlled cabins. The grounds sit on the beautiful Goodwin and Prince Edward lakes. There is seasonal swimming, fishing, hiking and boating.
Holliday Lake State Park – Located in the lush Appomattox-Buckingham State Forest, this campground is a true getaway. Fishing enthusiasts, Holliday Lake is the place for you, filled with largemouth bass, bluegill and crappie. When the weather is warm, the "Critter Hole" is the popular swimming spot, a visitor favorite. There are several hiking trails that are also accessible for bikers and horseback riders. The park offers canoe, kayak, johnboat, paddleboard and pedal-boat rentals.
Bear Creek Lake State Park – Situated in the center of the Cumberland State Forest, the 40-acre Bear Creek Lake features a fishing pier, boat rentals and a beach for swimmers. There are cabins for rent, traditional campgrounds, an archery range and playgrounds for children. Hiking trails – which also welcome bikers and horseback riders – highlight the breathtaking 16,000-acre Cumberland State Forest.
James River State Park – Located in Buckingham County, nestled in the foothills of the Blue Ride Mountains, this park features rolling hills of green, serene forests and gorgeous views. The park sits on the shoreline of the James River where you can camp right on the banks, or rent a cabin nearby. There is hiking, biking, canoeing, kayaking, fishing and a playground for children. James River State Park Outdoor Adventures offers full service kayak, canoe and tubing rental.