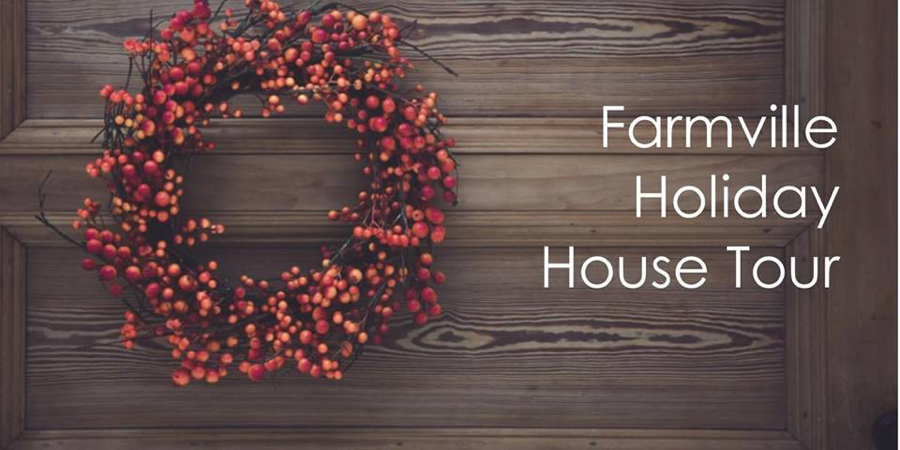 Saturday, December 9, 10 a.m.-3 p.m.
Don't miss your opportunity to view Farmville's beautiful, historic homes all dressed up for the holidays! The historical residential districts of Farmville feature architectural styles including Federal, Greek revival, Italianate, Gothic Revival, Colonial, Tudor Revival and Craftsman and more. In addition to the classic homes featured on the tour, there will be one Habitat House for your viewing as well.
You can get your tickets in advance at the Farmville Holiday House Tour 2017 Event Page on Facebook. This year, a boxed lunch from Uptown Coffee Café can be purchased with your ticket. The Farmville United Methodist Church will be opening its fellowship room for lunch distribution and eating, and you can even take the opportunity to do a self-guided stained glass tour. In addition, refreshments and restrooms will be available at the Longwood University Rotunda and the Centra Hospitality House at 900 High Street.
Proceeds from this event support the Farmville Area Chamber of Commerce and Farmville Area Habitat for Humanity.