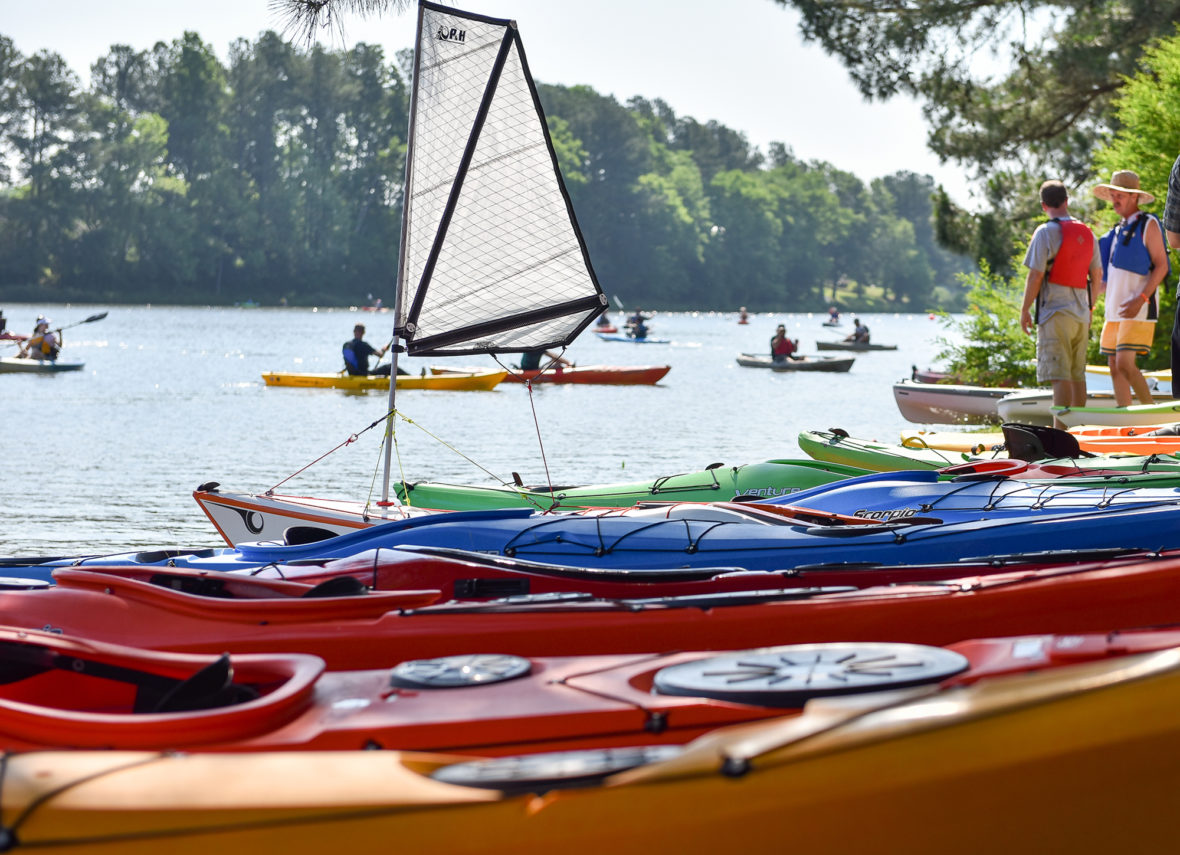 The Farmville Blueway – A protected stream corridor maintained for recreational canoeing and kayaking. This four-mile water trail begins on the east end of Wilck's Lake at the boat ramp, crosses the lake to its west side, enters Buffalo Creek and continues down the Appomattox River to the take-out at Riverside Park. Click here for a map of the routes. To learn more, including kayak rental options, click here or call (434) 392-7275.
Canoe and Kayak Outfitters – Choose from tandem and solo kayaks and double and single canoes for your adventures on the Sandy River Reservoir or the Appomattox River (see Farmville Blueway above).
Bear Creek Lake State Park – Surrounded by the Cumberland State Forest, this was a project during the Great Depression, when 100 men with the Civilian Conservation Corps built the lake and two pavilions. Outdoor adventures include trails for hiking, biking and horseback riding, freshwater fishing, boating, swimming, and rental of rowboats, paddleboats and canoes.
Holliday Lake State Park – Deep in the Appomattox-Buckingham State Forest, Holliday Lake is a paradise for the outdoor enthusiast. Jon boats, canoes, and kayaks are available from the first weekend in April through last weekend in October, weather permitting. One-hour and half and full-day rentals are available for Jon boats, canoes and sit-on-top kayaks. Stand-up paddle boards are rented by the hour, and pedal-boats are rented for 30 or 60 minutes; both are available from Memorial Day weekend through Labor Day.
Twin Lakes State Park – Rowboats and canoes are available for rent year-round, and paddleboats are available for rent only during summer. Solo kayaks are rented May through September. Click here (PDF) for watercraft rental fees. Click here for boat ramp fees.