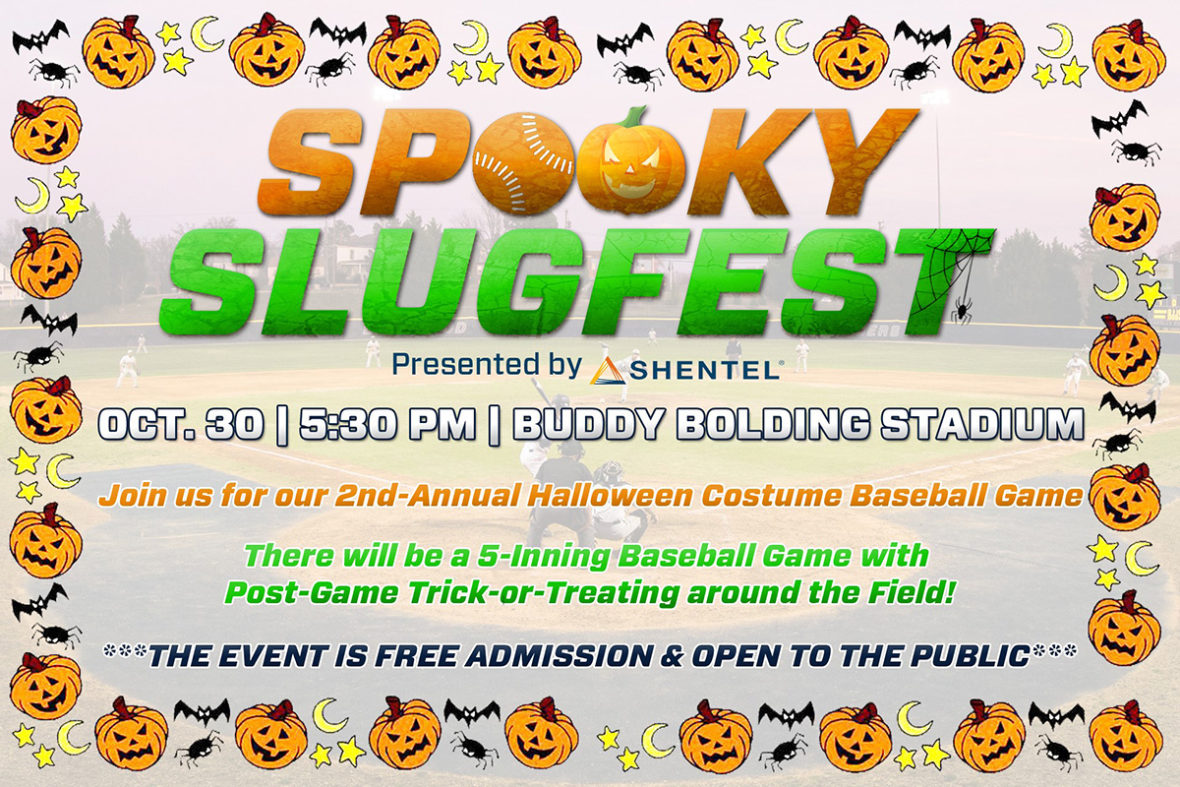 The 2nd Annual Spooky Slugfest
Monday, October 30, 5:30 p.m.
Buddy Bolding Stadium, Longwood Campus
Attention young baseball/Halloween fans: The Longwood University Baseball Team invites you to its second annual Spooky Slugfest Halloween costume baseball game and on-field trick-or-treating session.
At this free, one-of-a-kind event, members of the Longwood Baseball Team dress up in costumes and play a "somewhat ridiculous" abbreviated game featuring the Goblins against the Ghouls. Fans are encouraged to dress up, too – and after the game, kids are welcomed onto the field for trick-or-treating at each base and position.
"It's one of the most interesting lineups I'll write," said Head Coach Ryan Mau. "For this year, looks like we'll have Banana leading off and Whoopee Cushion hitting in the cleanup spot."
The event is free, open to the public, and very family-friendly. "We wanted to do something for the community," said Coach Mau, "to get the kids out, have them meet our players and have an opportunity to come onto the field. Our guys have a great time, and we get a chance give back a little. It's a win-win for everybody."
"Apparently Abe Lincoln will be pitching this year, so … we're in for a good time," Coach Mau added.
"We might get a 6-4-3 double play where
a squirrel turns it to a gorilla over to a carrot, you know?
Not a traditional baseball game."
– Ryan Mau, Head Coach of the Longwood University Baseball Team