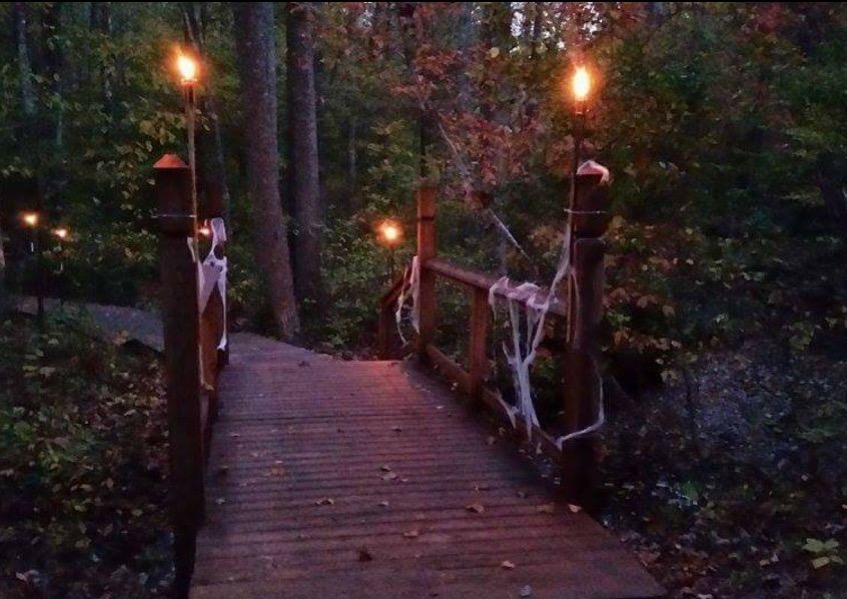 Looking for some Halloween action for the whole family? These three events should fit the bill, whether you're looking for scream-inducing frights or wholesome fall fun.
Haunting on the Lake
Friday, October 20, 6-10 p.m.
Twin Lakes State Park
The sun has gone down and the creatures and beasts of the mysterious Goodwin Lake Trail have awoken for a night of fright. Join a trail guide with a dim lantern and prepare to face your fears. It's sure to be a scream. $5 per person; not recommended for children under age 13; parental guidance required.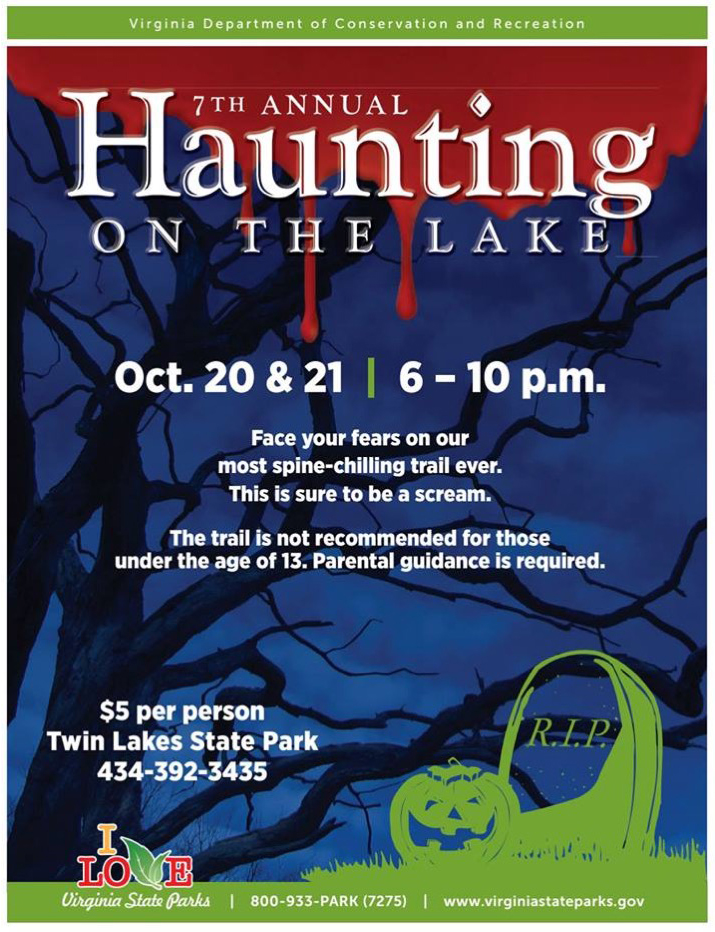 Fall for Twin Lakes
Saturday, October 21, noon-4 p.m.
Twin Lakes State Park
Don't miss the second annual Fall for Twin Lakes festival from noon to 4 p.m. This family friendly fall event includes carnival games, a bounce house, pumpkin decorating, trick or treating in the campground, a hayride and more. Although not required, costumes are encouraged.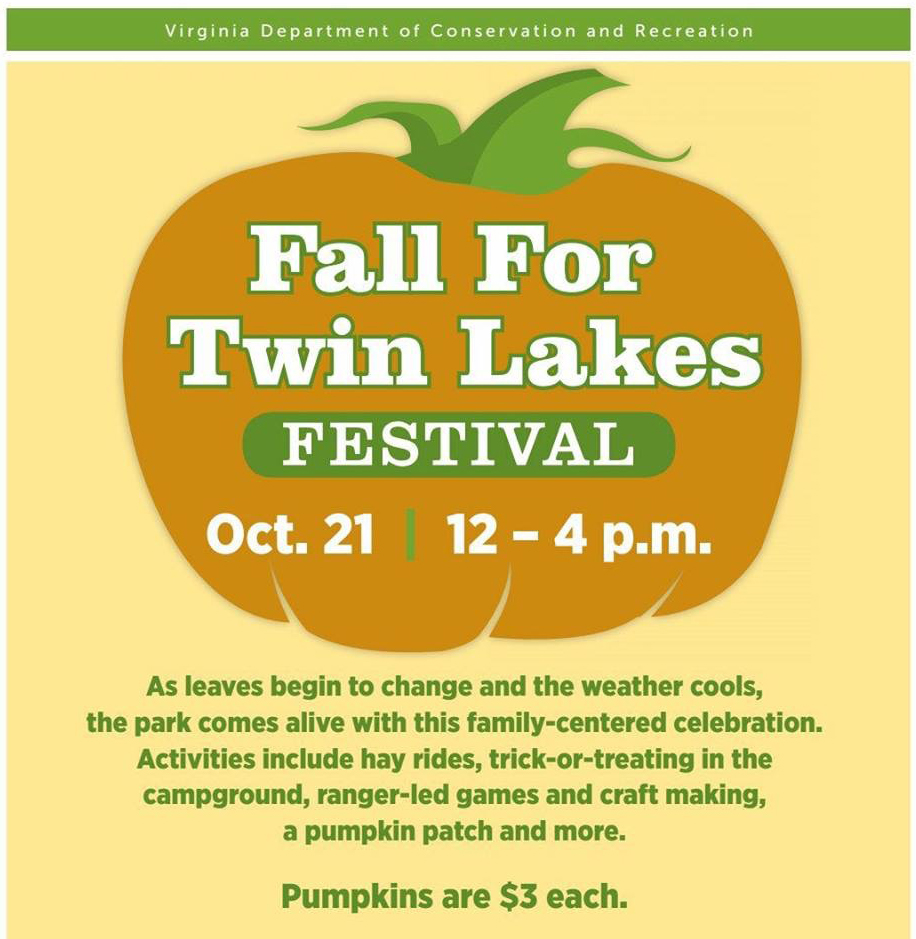 Pumpkins on the Plaza
Tuesday, October 31, 4:30-6:30 p.m.
Main Street Plaza, Farmville
Enjoy an evening out at Farmville's Main Street Plaza. This free, family-friendly event will feature pumpkins of all shapes and sizes, crafts, games, music and more. Refreshments will be provided by the Friends of High Bridge Trail State Park.